Rising for Justice is staffed by a passionate and diverse group of lawyers, advocates and activists.  Click on any name to see more details.
Grace began her career in private practice as a trial lawyer, focusing on criminal defense and civil rights litigation. She taught in clinical law programs, including as a supervising attorney and Director of the Criminal Division of the D.C. Law Students in Court Program.
Grace left teaching to serve as the founding Executive Director of the D.C. Prisoners' Legal Services Project, Inc., and later as the Managing Director of the D.C. Appleseed Center for Law and Justice. Grace has been appointed by multiple federal courts and the Superior Court of the District of Columbia as a Special Master, Arbiter, and Monitor, and also has served as counsel for both plaintiffs and defendants, in a series of class action lawsuits related to the reform of public institutions, including child welfare, public education, mental health, juvenile justice and adult correctional systems. She has served as a court-appointed expert for the federal court in class action litigation related to COVID-19 mitigation practices and safeguards in several detention facilities.
Grace served as the General Counsel and Special Counsel for Receiverships and Institutional Reform Litigation to former District of Columbia Mayor, Anthony Williams. She has authored journal and law review articles and been active in community and pro bono projects. In addition to awards for outstanding government service, Grace was the recipient of the John A. Wilson Community Service Award by the Trial Lawyers Association of Washington, D.C. She is a graduate of Antioch School of Law.
Morgan Bates was born and raised in Richmond, VA, and returned to the DC area after obtaining her undergraduate degree in Psychology and Criminal Justice from North Carolina A&T State University.  Morgan began her career in social work as a Clinical Case Manager in Baltimore, MD, providing services to the chronically homeless, individuals with substance abuse disorders and intellectual disabilities.  More recently, Morgan worked with domestic violence victims and their children as a Lead Family Case Manager.  Her experience with community supports, entitlements, and her participation in advocacy and outreach has drawn her to the Rising for Justice team. 
Morgan is currently an MSW candidate at Howard University, graduating in Spring 2023.  Morgan enjoys traveling, couponing, and watching made-for-TV thrillers in her free time.
Julia Cade has substantial office administration and operations experience.  She is also a highly experienced paralegal who has worked for both large corporate law firms and public interest organizations over the last several decades, including Georgia Legal Services, the ACLU National Prison Project and Jury Services, a trial consulting firm.  She has extensive experience working on legal teams in multiple practice areas, including in class action litigation related to the reform of public institutions in a number of jurisdictions around the country.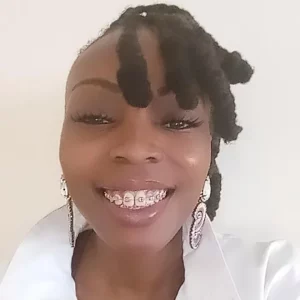 Salina Chaney was born and raised in Washington DC and attended Duke Ellington School of the Arts, where she majored in Music. She worked previously for the Congress Heights Community and Training Corporation where she tracked the progress of clients interested in starting businesses and interacted with local business and community members. Her work included conducting community events in Wards 6, 7 and 8.
Salina loves to interact with community residents. She joined Rising for Justice to provide community outreach and to connect low-income members of the community with resources and critically needed information. During her spare time Salina enjoys reading, writing music and spending time with friends and family.
Dan Clark is the Director Tenant Justice Program at Rising for Justice. Before becoming Director, Dan was a supervising attorney with the program. Dan earned his LL.M. in clinical teaching and systems change while serving as an instructor in the Housing and Consumer Law Clinic at the David A. Clarke School of Law, University of the District of Columbia.
Before joining the Housing Clinic, Dan was the Managing Attorney for Housing and Consumer Law at the D.C. Bar Pro Bono Program. As Managing Attorney with the Pro Bono Program, Dan oversaw operations of the Landlord Tenant Resource Center and Bankruptcy Clinic while supporting the Advice & Referral Clinic, Advocacy & Justice Clinic, and other programs. He attended law school at American University Washington College of Law and was awarded a J.D. in 1995. In 1990, he graduated with a B.A. in Political Science from the University of Florida.
Betsy A. Crumb is a Senior Staff Attorney with the Tenant Justice Program.
Prior to joining Rising for Justice, Betsy worked as a family law attorney in Seattle, WA, primarily representing survivors of domestic violence. Betsy volunteered her time with the King County Neighborhood Legal Clinics, where she assisted low-income clients with family law and domestic violence needs. Betsy also served as a co-chair of the Washington Women Lawyers judicial affairs committee, where she coordinated and conducted judicial evaluations. She was named a Rising Star SuperLawyer from 2018-2021 and then relocated to the District of Columbia in spring 2021. She worked with the Fiske Law Group in Alexandria, VA for a year, while volunteering with the DC Volunteer Lawyers Project representing clients in civil protection order hearings.
Betsy graduated from Vermont Law School in 2011 where she was a member of the National Moot Court Advisory Board Team and recipient of the National Association of Women Lawyers Award. During law school, she clerked for the Honorable Ronald B. Leighton in Federal District Court for the Western District of Washington.
Betsy holds a B.A. from the University of Mary Washington, where she majored in Journalism and Women's Studies. She went on to work for small newspapers before heading to law school in Vermont. She currently serves as an advisory member of The Megan Dickie Wilderness Leadership Fund.
In her free time, you can usually find Betsy running the trails of Rock Creek Park or backpacking in the mountains. When she's stuck at home, she's most likely creating a sugary confection of some kind to share.
Jenny Dorlus is the Administrative Assistant supporting the Tenant Justice Program (TJP) and the Social Work Program. She previously worked with Christian Legal Aid of DC, a Pro Bono law firm in the District dedicated to providing legal services to disadvantaged communities, where she handled all facets of case management in several practice areas, including Expungement/Record Sealing, Probate, SSI/SSDI, Landlord/Tenant, and Guardianship.
Jenny was born and raised in New York City. She attended college in her hometown, graduating with a B.A. in Political Science. During her college career, Jenny became a member of the National Action Network's Harlem Chapter and Court Watch NYC. She also served as a volunteer for New York Cares and a Teaching Assistant at CTC Academy, a school for students with special needs. Her passion for serving and advocating for the underrepresented has guided her employment choices. She relocated to DC to pursue her career path in advocacy.
In her spare time, Jenny enjoys spending time with friends/family and exploring new places. Jenny also enjoys writing. She even started her own blog in 2020!
Ruth El is a staff attorney who works in Rising for Justice's Tenant Justice Program. She previously worked as a law clerk in the program. Ruth is a graduate of the Washington College of Law at American University, where she was a student attorney in the Community and Economic Development Law Clinic, served as President of the Juvenile Justice Society, and worked as a Research Assistant in the Disability Rights Law Clinic. While in law school, Ruth also participated in a long-term internship at the National Homelessness Law Center.
Before law school, Ruth worked as a Paralegal, Legal Assistant, and Law Clerk in both Atlanta, Georgia and Stuart, Florida, where she worked on a range of legal matters. She holds a B.A. from the University of Miami, where she was a double major in Legal Studies and Business Management & Administration.
Eve Ettinger is Rising for Justice's Development Outreach and Communications Specialist. They create and strategize facilitating the RJF voice, developing storytelling about our work for social media, newsletters, and blog. They coordinate outreach to the RFJ alumni community, and support the Director of Institutional Advancement and the Development Operations Manager with annual fundraising campaigns and grant management.
Eve has worked as an educator and freelance journalist, teaching writing and literature classes for college students and reporting on education, mental health, and right-wing extremist movements in the U.S. for outlets like Teen Vogue, Bustle, and ReWire. They hold an MFA in Creative Writing from Hollins University and a BA in English from Grove City College.
In their spare time, Eve is a nonfiction features editor at The Rumpus and co-hosts the Kitchen Table Cult Podcast. They live in Alexandria with their dog and two cats, and can often be found obsessing over garden or knitting projects.
Brenda Foust is a Senior Paralegal and Executive Assistant supporting the RFJ Expungement program and the RFJ Executive Director. For several years she worked as an analyst and senior paralegal on a team that conducted monitoring and evaluation related to complex institutional reform cases. And she also served as a mitigation specialist, co-conducting a post-conviction investigation for a capital case. Her extensive background in public higher education includes working as a policy and planning analyst, a program coordinator, a governance manager, and an educator. Recently, she completed a stint as a Peace Corps Response volunteer in North Macedonia that focused on improving the English language module of the national college entrance exam.
Brenda is a Washington, D.C. native who has spent a fair amount of her life in international settings, mostly in Europe and Asia. She pursued undergraduate studies in the liberal arts at UMass/Boston and attended Cornell for graduate studies in German.a 
Cole Garcia is a paralegal supporting RFJ's Tenant Justice Program. He graduated with high honors from the College of Creative Studies at the University of California, Santa Barbara, where he studied biology in addition to taking social justice and law courses. While a student, he worked in research labs investigating the neurobiology of addiction, neurodevelopmental differences between sexes, and novel models of viral replication. Drawn to a career with greater potential to make an immediate impact, in 2020 Cole began his path in law as a paralegal at a firm representing whistleblowers in False Claims Act cases. There, he assisted litigation against hospitals and pharmaceutical companies that harmed and deceived patients and defrauded taxpayers. In the future, he plans to attend law school and continue working toward justice for society's most vulnerable members.
Cole grew up in Annapolis, Maryland and moved to Washington, D.C. before high school. While traveling, he volunteered as an English teacher at a Buddhist monastic school in Nepal and backpacked in Southeast Asia. He loves camping and road trips and he has traveled over 15,000 cumulative miles by car, van, or motorcycle. In D.C., Cole is an amateur DJ and enthusiastic participant in the music and arts community.
William Hamilton is a Supervising Attorney in the Housing Advocacy and Litigation Clinic. Will joined Rising for Justice after serving three years as a Staff Attorney in both the Housing and Economic Securities units at Neighborhood Legal Services Program (NLSP). In the Housing unit at NLSP, Will focused on eviction defense and affirmative cases for clients who were discriminated against based on source of income or disability. In the Economic Securities unit, Will wrote criminal record sealing motions and represented Social Security and TANF clients in administrative hearings and other capacities to help them secure public benefits.
Will graduated from Georgetown University Law Center in May 2017, where he  participated in the Civil Rights Clinic. While in law school, Will also interned at various public interest organizations, including the Mexican Legal Defense and Education Fund (MALDEF), the Public Defender Service for the District of Columbia, and the Washington Lawyers' Committee for Civil Rights and Urban Affairs. Prior to law school, Will worked in public education for nearly 20 years as a high school teacher in Washington DC and New Haven CT and as co-director of a non-profit youth development program in Berkeley, California.
In his spare moments, Will enjoys spending time with his three teenage sons and attending their dance performances and baseball games.
Natasha Khan is a staff attorney in Rising for Justice's Tenant Justice Program. Prior to joining the organization, she clerked for Chief Judge Sri Srinivasan of the U.S. Court of Appeals for the District of Columbia Circuit.
Natasha graduated from Yale Law School in June 2021. During law school, she participated in the Housing Clinic and the San Francisco Affirmative Litigation Project. She also served as a Coker Teaching Fellow in Constitutional Law and interned for the New Jersey Office of the Attorney General in the Division on Civil Rights.
Natasha grew up in San Francisco, California. She earned a B.A. in English from Georgetown University. In her free time, Natasha enjoys travel, reading fiction, and pub trivia.
Richard Luong is the Director of Institutional Advancement at Rising for Justice. He began his career in environmental litigation representing citizen groups adversely affected by natural gas drilling in Pennsylvania and New York, and later transitioned to non-profit development. Richard joins Rising for Justice from International Medical Corps, where he served as Resource Development Officer, stewarding foundations, corporations, and major donors to support teams providing humanitarian aid and operations in 30 countries. He is passionate about helping to tell the stories of impactful programs and connecting people and institutions with the causes they care about most.
Richard graduated from New York Law School in 2011 and holds a B.A. in Government and Economics from the College of William and Mary. A son of Vietnamese refugees, Richard volunteers his time to collecting and mapping stories of the Vietnamese diaspora. He is an avid collector of soul music, a basketball enthusiast, and enjoys spending his spare time making memories with his wife, family, and rescue dog.
Tamya ("Mya") McGee is a Supervising Social Worker in Rising for Justice's Social Work Program.  She supports individuals experiencing a wide range of issues impacting their housing stability.  Mya earned her MSW at Wayne State University and is a Licensed Independent Clinical Social Worker.
Prior to joining Rising for Justice, she was an Executive Assistant and State Policy Associate at the Children's Defense Fund.  Mya has also served as a crisis therapist, substance abuse therapist and child and family advocate.  She is passionate about working and advocating for marginalized communities and helping to give a voice to the voiceless.
Mya grew up in Detroit, MI.  She graduated from Michigan State University in May 2015 with a BA in Public Policy.  Mya spent the early part of her career advocating for improved child welfare policies, and has served as an intern at Voice for Adoption and board member of the National Foster Care Youth and Alumni Policy Council.  In her spare time, Mya enjoys traveling, practicing yoga, running and spending time with friends and family.
Hayley Moniz is a Paralegal with Rising for Justice's Impact Litigation Program, where she supports work combatting the systemic issues that allow unjust evictions and homelessness to persist. Before coming to Rising for Justice, she participated in several social science research initiatives that focused on the prevalence and impact of discretion within the criminal legal system, especially as it pertains to prosecutors and police officers.
Hayley earned her B.A. magna cum laude and with departmental honors from Wellesley College, where she studied Sociology and competed as an NCAA athlete. She is originally from Westfield, Massachusetts. Her free time is often spent crocheting or enjoying the company of her two dogs.
Lucy Newton is the Deputy Director at Rising for Justice. Over the course of her career, Lucy has represented low-income clients in a wide range of housing, public benefits, consumer law and family law matters, including at the Legal Aid Society of D.C., the Neighborhood Legal Services Program of D.C., and the Georgia Legal Services Program. She has also been a legal fellow at the National Women's Law Center and has advised students in the Office of Career Services at Howard University School of Law. Lucy was a member of the steering committee of the Litigation Section of the D.C. Bar from 2009 to 2015, and she currently serves on the board of directors of a D.C. public charter school.
Lucy graduated from New York University School of Law in 2002, where she was a student in the civil rights clinic, and received her B.A., with a major in music, from Emory University in 1996. Before law school, Lucy worked backstage at an opera company. She lives in the District with her husband and two daughters, and she spends a lot of her spare time singing.
Tiffany Pauls is an Administrative Assistant and Receptionist at Rising for Justice. She joined the organization in August 2022 after finishing a year as a Teaching Assistant abroad. Her interest and experience in social and racial justice developed during her time at Davidson College, and it ultimately led her to RFJ.
Tiffany graduated from Davidson in 2020, and following graduation worked with the Trust for Public Land, the National Young Farmers Association, and Green Clothe Collective, to address food insecurity and environmental justice issues. Now that she has returned to her hometown, she expects to re-engage with work supporting her community.
In free time, Tiffany enjoys ceramics, spending time with friends and family, and gardening.
Sarah Plavcan is a Senior Staff Attorney in Rising for Justice's Tenant Justice Program. She joined Rising for Justice after several years working as an assistant public defender in Maryland, where she represented low-income clients in criminal cases. Prior to her time with the Maryland Office of the Public Defender, she worked at Project Citizenship in Boston as an attorney with the AmeriCorps program, where she represented immigrants through the naturalization process. 
Sarah graduated from Harvard Law School in 2018. At Harvard, she worked as a student attorney with HLS's Criminal Justice Institute and Prison Legal Assistance Project. She also interned at the Federal Community Defender Office of the Eastern District of Pennsylvania, the Massachusetts Federal Public Defender, and the American Civil Liberties Union of Delaware. In between her time as a student attorney, she designed and created backdrops for the law school's annual parody musical. She earned her B.A. from the University of Arkansas, where she majored in History and English and minored in Math and Legal Studies, while working at her local public library.  
In her spare time, Sarah enjoys reading and writing science fiction and fantasy, creating bookmarks, and baking.
Tristan Pollard is a Supervising Attorney (awaiting admission to the D.C. bar and practicing under 49(c)(9)(B) under the supervision of attorneys admitted to the D.C. Bar and in good standing) in the Tenant Justice Program at Rising for Justice. He previously worked as a Staff Attorney at Iowa Legal Aid where he represented clients in a range of matters including housing, consumer, family and unemployment cases. Prior to Iowa Legal Aid, Tristan worked as a Staff Attorney at The Legal Aid Society in the Bronx where he represented tenants in eviction proceedings in New York City's housing right to counsel project.
Tristan graduated from St. John's University for both undergraduate studies and law school. In his free time, he enjoys working on obtaining his private pilot license, road cycling and traveling.
Prior to joining Rising for Justice, Paul spent most of his career in the IT field, helping to bring industry-leading software to the US market from his native country, the United Kingdom, where he obtained his degree in Computer Science. Specializing in requirements management, Paul was part of a small group of people who grew a business from the ground up, taking it from 5 employees to 250 in just a few years. During that time Paul managed an international team of Product Managers responsible for over 3 million software users.
Having gained experience in software development, marketing, customer support and training, Paul eventually decided to change lanes and find a non-profit firm with a strong track record of helping others. Paul recently completed Dispute Resolution training and a Paralegal course at Georgetown University through which he discovered Rising for Justice.
Paul uses his background in IT, marketing and customer service to help the organization manage technology, raise funds, execute strong communication programs, and manage the organization's databases to provide detailed reporting and accountability.
When not at work, Paul enjoys playing board games and follows English Premier League football and Formula 1 racing.
Miliard (Mili) Solomon is a Bookkeeper/Administrative Assistant at Rising for Justice. In addition to responsibilities related to our data systems, Mili supports and helps to manage day-to-day accounting and finance activities. Before joining Rising for justice, Mili served as a finance program assistant on a contract with the Department of Health and Human Services in Montgomery County. Mili has a Bachelor of Science degree in Business Management from Lesley University. While in college, she worked on developing her bookkeeping skills as an intern and volunteer at several organizations.
Originally from Ethiopia, Mili has a Bachelor's degree in Agriculture from Jimma University College of Agriculture and Veterinary Medicine. Before moving to the United States, Mili served as the head of the Harvesting Department for Dummen Orange, known as one of the world's top plant breeders. In her spare time, Mili likes to play table pool and watch animated movies.
Alison Terrell is a staff attorney who works in Rising for Justice's Tenant Justice Program. She previously worked as an attorney at Neighborhood Legal Services Association (NLSA), handling primarily housing law cases at their Pittsburgh office. Throughout law school, Alison worked as a certified legal intern at NLSA, focusing on various housing matters. Alison was also a student attorney at the University of Pittsburgh School of Law's Immigration Law Clinic.

Alison earned her J.D. from the University of Pittsburgh School of Law in 2021. Alison graduated in 2018 with a B.B.A. in Economics from the University of Cincinnati.
Outside of work, Alison enjoys traveling, visiting her dog Clover at her parent's house, and volunteering for voting rights organizations.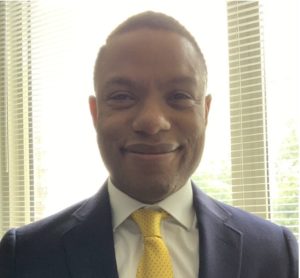 James Toliver is a Supervising Attorney in the Housing Advocacy and Litigation Clinic. Prior to joining Rising for Justice, James was a staff attorney in Maryland Legal Aid, Inc's Montgomery County Office, where he represented indigent clients facing substantial housing, consumer, and family law issues.
He earned his J.D. from The American University Washington College of Law. During his time in law school, James served as fellow within the Marshall-Brennan Constitutional Literacy Project. He also served as a research assistant for the second edition of the casebook Poverty Law: Policy and Practice, and as a student-attorney in the Community and Economic Development Clinic.
James was born and raised in Youngstown, Ohio. He earned a B.A. in International Relations from Youngstown State University. An avid runner and self-confessed nerd, he enjoys training for annual long-distance races in the DMV area and reading science-fiction.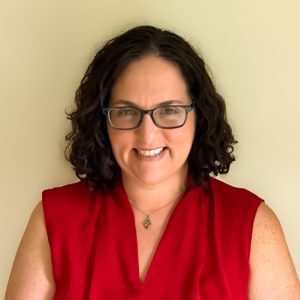 Leah Tulin is the Director of Impact Litigation in the Tenant Justice Program. She joined Rising for Justice after serving for five years as a Special Assistant to the Maryland Attorney General. In the Attorney General's office, she litigated complex constitutional cases and helped advance protections for vulnerable Maryland renters through litigation and policy reform.  Prior to serving in the Attorney General's office, she was a litigator at a private firm in the District, where she focused on complex commercial litigation and telecommunications law.  She also maintained an active pro bono practice that included defending low-income tenants in eviction cases.  She clerked for the Honorable Cornelia T.L. Pillard on the U.S. Court of Appeals for the D.C. Circuit, the Honorable Emmet G. Sullivan on the U.S. District Court for the District of Columbia, and the Honorable Ronald Lee Gilman on the U.S. Court of Appeals for the Sixth Circuit.       
Leah received a B.A. in American History from the University of Pennsylvania and a J.D. from Georgetown University Law Center.  During law school, she interned at public interest organizations, including Bread for the City, and participated in the Street Law: High Schools Clinic, where she spent a year teaching wildly talented students at Duke Ellington School of the Arts about their rights and the legal system.  
When not at work, Leah can usually be found spending time with her spouse, their two children, and their miniature Goldendoodle, Scout. She also enjoys spending time with friends, traveling, taking pictures, and exploring nature. 
Milford Washington came to Rising for Justice as Paralegal after successful completion of a joint-DC Mayoral Fellowship Initiative with Georgetown University. As a dedicated Paralegal, Milford humbly assists TJP (Tenant Justice Program) attorneys who work effortlessly to defend district tenants facing eviction. Prior to coming to Rising for Justice, Milford interned as Immigration Paralegal for the Mughal Law Firm. 
Milford holds a Bachelor's in Legal Studies, an Associates in Applied Science in Legal Assistance, and a Paralegal certification from Georgetown University. In addition, Milford has membership with the National Capital Area Paralegal Association. In his free time, Milford directs his personal attention towards book writing, Shamanic studies, exercise, and the math of Astrology.
David is a 2011 alumnus of Rising for Justice, having served as a student attorney in the Housing Advocacy and Litigation Clinic. David joined the organization from Ifrah Law, a litigation boutique where his practice focused on a range of federal civil and criminal litigation and arbitration, as well as pro bono work with the Dulles Justice Coalition and other organizations. As an associate at Fried, Frank, Harris, Shriver & Jacobson LLP, in New York, David was given the firm's pro bono award for his work with organizations including the New York Office of the Public Defender, the NAACP Legal Defense Fund, Project Vote, and the Innocence Project. He also has co-taught evidence at the University of Maryland Francis King Carey School of Law.
David received his JD, magna cum laude, from the Georgetown University Law Center, a master's degree from the London School of Economics and Political Science, and his bachelor's degree, magna cum laude, from Colgate University. From 2013 to 2015, David clerked for the Honorable Paul W. Grimm in the United States District Court for the District of Maryland.
David is originally from Long Island, New York, but now lives in the District with his wife and sons.