When evictions, unemployment, and domestic violence rise due to COVID-19, we rise to provide low-income DC residents with access to justice and stability in housing, employment, and family relationships.
The public health crisis is creating new poverty and homelessness in the District of Columbia. There is a huge increase in demand for free legal services, particularly in Rising for Justice's focus areas of eviction defense, expungement, and domestic violence. There are thousands of pending eviction actions. Landlords are still using unscrupulous practices to displace families. Crushing economic uncertainty is leading to increased debt loads.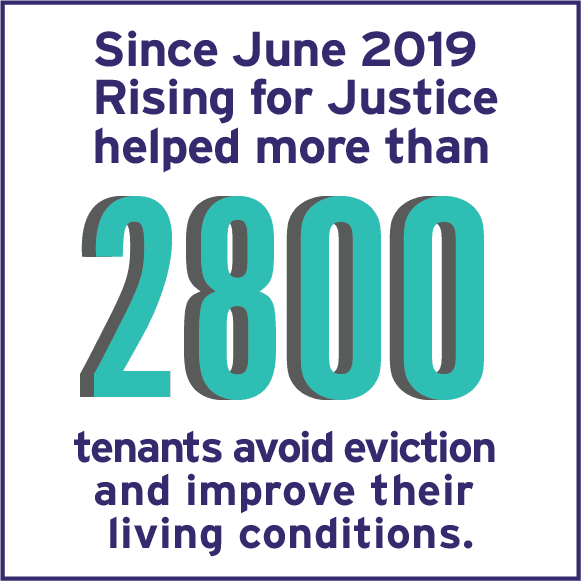 Rising for Justice is one of the largest providers of free eviction defense services to indigent and low-income tenants facing eviction in DC.  When the courts fully reopen, we must maintain existing programs and expand in response to changing and growing community needs. Our ability to support the DC community depends on our ability to overcome extraordinary financial challenges. The pandemic forced us to cancel our annual fundraising event, at a time when more DC residents are depending on us than ever before.
The Rising for Justice COVID-19 Emergency Response Fund will
Sustain pre-crisis levels of service to vulnerable DC residents
Add debt and bankruptcy expertise to our existing housing program
Increase our civil protection order and family law capacity
Expand our social work program
Add para-professional and administrative support.